I found
this
tutorial for Roman Blinds and figured I'd give it a go for our new home.
I needed at least 4 Roman Blinds and to get them made to measure would have been amazingly costly, however I'd never made anything like these before and was a bit worried I'd mess it all up.
Not so! - Terrell Designs have fabulous step by step instructions on their website and absolutely everything was there to make Blinds that look pretty amazing.
This is the first set I made.
Strangely this first set was the easiest and the better ones, I guess I really took my time to get the measurements perfect and may have got a bit slack with the others. I made these from a set of curtains I bought from EBay, in fact I made alot of stuff from this one set of curtains: Firstly I took one curtain, cut it into two, sewed up the edges and made a pair of hallway curtains. Then I used the other curtain to make the Roman Blind (curtains were lined so I didn't even have to buy extra lining). I also covered 3 canvases with some of the fabric to hang in the hallway upstairs and I also managed to get 4 cushion covers too. All from one pair of lined curtains - thrifty or what!
The little tab you see hanging on the top left of them actually hides the runners from being seen from the side.
This was the next one I made.
I found this a little harder as the fabric was so sheer and lightweight. Terrell advises to use Gemtack glue or similar for the internal battens but I found the glue rubbish to say the least. On these ones I actually stitched the batten to the front rather than glued, I just made sure that the stitches were tiny so as not to show up.
I did put a weight bar (old plastic curtain runner actually) into the hen lining of this Roman Blind (I didn't on any of the others) but this was only because of the fabric being so lightweight. I found it didn't always roll up properly without the weight.
The pull cord is simply an old earring with beads attached.
Finally I made 2 of these.
These ones were more fiddly due to the size and my measurements aren't perfect but they are still fabulous and work perfectly.
The pull cords were some wooden finial ends from an old curtain pole. I simply drilled a hole through the middle from the top, painted them black and voila!
These were also made from one pair of 90x90 lined curtains acquired via EBay.
Terrell Roman Blinds are so easy to make, believe me if I can do it then anyone can and they don't have to cost the earth either. The costliest part of it for me was the runners and the locks but even these weren't expensive.
A NOTE ON GLUE: Terrel advises Gemtack or similar and most people who have replied to her website find the glue fantastic. However I found it terrible and couldn't get along with it so I turned to my favourite glue of all time - Fixsall. This glue is industrial strength and will bond anything. It's NOT a superglue, it's so much better. At some point I will post some info on this glue as I use it for absolutely everything from crafting to fixing MF diggers (seriously. And we're not talking toys either!)
Linked with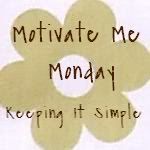 'It's a hodgepodge life

'
'Aworldofcrafts'
'Sew happy geek'